Thank you for visiting The Serpent
The Serpent was launched in May 2001, replacing an old website I created back when I was still at school. Being the 90's, it was hosted on Tripod (and as a testament to Tripod's uptime – is still online!). It mostly featured content relating to Windows 95\98, a few tips and tricks and even some small C++ tutorials (we're talking "Hello World" stuff at most).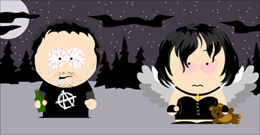 It soon became clear that the site needed to expand and modernise, so The Serpent was born. Following the same basic principals as the old Tripod site, The Serpent stills aims to educate anyone willing to learn more about computing, through the use of guides, articles and tutorials, while still presenting the information clearly, simply and without confusion.
The aim of The Serpent is to be an informative, yet simple tool for techies and people wanting to learn more about computing in general. Since the areas of IT I've specialised in have changed over the years, so has the content. Like most technies, I started out in desktop support. I've since gone through various roles including network administration, and settling now in IT security.
Why We Do it
The Serpent is a personal project, as a result I've decided against advertising. All the content you'll find is based on my experiences and personal\professional knowledge - but obviously may contain errors. Use this information at your own risk.
I hope you find what you're looking for on this site, and who knows? You may even discover things you never knew.
- John Payne, The Serpent Web-master
The Serpent uses cookies. We're not sure why we need to tell you this because the Internet has been using them for almost 20 years, it's not exactly new technology. Instead of making you click accept, just know we use them, if you really don't like that, you'd better leave... the internet.