Anker Astro E7 Charger
General
Look no further than here for all your charging needs, be it your phone, tablet, camera – this beast of a battery boasts a charged capacity of 25600mAh with 3 (yes three!) charging ports, all capable of sensing the optimal charging rate for devices connected.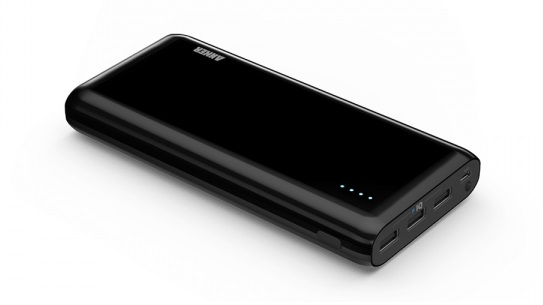 I picked one up on Amazon for £50 after having the pleasure of trying one out for a week, and it doesn't lie about its capabilities. After a lengthy charge (around 14 hours at a full 2 Amps), it easily charges my Nokia Lumia almost 10 (yes TEN!) times before running flat.
It's not particularly light, but does come with a little travel bag and is a must if your personal electronics keep running flat, look nowhere else as this is the biggest battery for a reasonable price right now.